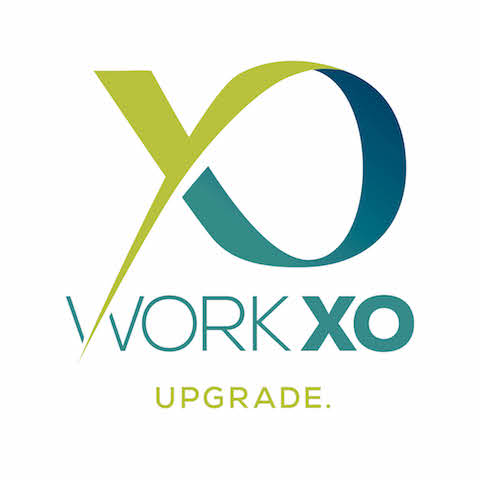 Introducing WorkXO
So we've already been mentioning it here and there over the last several weeks, but I want to officially announce that Maddie Grant and I are joining forces with HR superstar Charlie Judy to form a new consulting company, WorkXO. Here's our vision and mission:
We know that powerful cultures are achievable, and we are called to work with leaders who are ready to take a stand and create the future of work. Our Vision is to lead a (r)evolution in leadership and management that is based in the power of human community, the intricacies of thriving workforces, and authentic connections with today's and tomorrow's talent—all driven by the Workplace Genome.™ Our Mission is to upgrade work.
WorkXO, as in Work x.0, as in let's upgrade work to the newest version, continuously, because many of us are still running LAST CENTURY'S operating system! This incorporates ALL of the culture consulting that Maddie and I have been doing for the last several years. Culture That Works will continue (for now) since we're serving a bunch of clients, but we refer to it moving forward as "a WorkXO company." And the new WorkXO partnership adds in something really exciting: the Workplace Genome™ project.
This is something that Charlie started in 2015 that we helped develop. It's built around a unique survey instrument that ties together all the research we've been doing over the last several years (including Humanize, When Millennials Take Over, and more), and it allows companies to get a clear and compelling picture of their own genetic makeup as an organization. When you have that information in your hands, you can actually start building an organization that's truly worth working for. You can actually create a "culture that works."
And with all this change comes a big change to this blog: This will likely be my last regular blog post at JamieNotter.com
In May of 2005, I started blogging at www.getmejamienotter.com, and in 2013 I moved it over to just jamienotter.com. That's nearly 11 years of blogging--more than 1,100 posts. In case you couldn't tell, I flat-out love blogging. And this blog isn't going anywhere, of course. All 1,100 posts will be here forever. But as of this week, I am moving my blogging in two distinct directions.
First, my primary business-related blogging will move to the  new blog we're setting up at WorkXO. If you're already subscribed to this blog by email, you'll continue to get the posts that I start writing at WorkXO (plus Charlie's as well!) automatically. If you're not signed up, then you can sign up here. All the good stuff I'm writing about culture, leadership, conflict, and (soon) the workplace genome will be found there, so don't miss it! In this week's post I try to solve United Airlines' problems.
Second, I wanted to create an outlet for writing related specifically to organizational culture in the association community, and I have found that through a new partnership Maddie and I have with Association Success. We will be posting content regularly within their Culture By Design community for the next year. You'll see the content on their outward facing blog at associationsuccess.org, and the conversations around those posts will be happening within their community platform. In fact, this is pretty much the only place where you'll find my association-specific content on culture from now on.
So here's to change, here's to blogging, here's to WorkXO, here's to cultures that work, and here's to the revolution that will (finally) upgrade work for all of us.