About Jamie
Accomplished speaker, author, and consultant—with deep expertise in generations, organizational culture, and conflict.
Jamie helps leaders create stronger organizational cultures that attract the best talent, the most loyal customers, and the most supportive partners.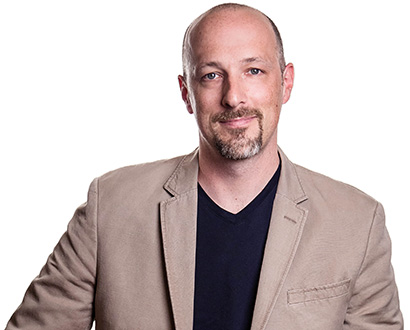 Jamie Notter brings a unique perspective and deep expertise in conflict resolution, workplace teams and governance bodies that helps them become effective agents for change.
—Ben Martin, Virginia Association of Realtors
Jamie…
Delivers engaging keynote presentations to audiences of all sizes around issues of leadership, culture, generations, and conflict (see his most popular programs).
Consults with corporations and nonprofit organizations to help them build stronger cultures, including culture assessments, ongoing change support, and workshops and training programs (visit his Culture That Works company website for more information).
Writes prolifically, including two hardcover books, two ebooks, and an industry-recognized blog.
Our delegates LOVED his keynote and learned a lot about how humanizing your organization isn't about the fluff – it's about real business systems and strategies that drive innovation and results.
—Pam Ross, IMPACT99 Conference
Jamie's Story
Jamie has been consulting and speaking for organizations since 2001, applying his expertise and unique ability to work through the most challenging conversations to deliver powerful results for clients of all sizes and from a variety of industries. Starting originally in the field of international conflict resolution, Jamie leveraged his experience working in areas of ethnic conflict into a successful management consulting practice, specializing in nonprofit trade associations and professional societies.
An early adopter of social media, Jamie has been actively blogging since 2005 on his own site (www.jamienotter.com) and now also regularly on industry-leading blogs like SocialFish.org and Switch and Shift. Jamie was a pioneer in articulating the potential of social business, connecting the principles of social media with innovative practices in leadership and management. His book, Humanize, co-authored with social media expert, Maddie Grant, garnered industry attention for its foresight and comprehensive approach to building organizations that are more compatible with today's digital age.

After the release of Humanize, his speaking career took off and his consulting work became more and more focused on organizational culture. Seeking to make some plain sense out of a topic that confounds many, he published an ebook on workplace culture, and then he and Maddie started a consulting company together–Culture That Works LLC–to help clients create stronger cultures and manage culture change, particularly around technology change.
In 2015 Maddie and Jamie published their second book—When Millennials Take Over—which ties together several different threads of their combined 35 years of experience careers into a short but powerful guide to creating organizations that will thrive in these revolutionary times.
Jamie holds a master's degree is in conflict resolution from George Mason University, and a Certificate in Organization Development from Georgetown, where he serves as adjunct faculty. Jamie lives in the Washington, DC area, where his three Millennial daughters have certainly "taken over" the household for the time being.