Getting Ready for the MIX Mashup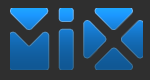 Next week, Maddie and I will be in San Francisco for a one-day conference called the MIX Mashup. And this time, we're NOT speaking. We are actually going to attend a conference for a change! But when you see the list of speakers, you'll understand why. Here's a sample:
Terri Kelly of W.L. Gore and Associates
Paul Green from Morning Star
David Kelley of IDEO
John Mackey of Whole Foods
Bob Sutton from Stanford Business School
These are heavy hitters, and they can all talk about serious management innovation. And they are all going to be in the same place, on the same day. With me. Holy crap.
MIX stands for Management Innovation Exchange. It's a project of Gary Hamel, one of my favorite business authors and a great inspiration for what we wrote in Humanize. His book The Future of Management is on our Must-Read list in Humanize, and I'm in the middle of reading his more recent book, What Matters Now.
What I love about this Mashup (and the MIX site in general) is that it is overflowing with examples from the real world of companies that are shaking up traditional management and succeeding. In my circles, there's a general feeling that radically changing management is too risky. It probably will fail. It's not proven.
But check out all the "hacks" being generated on the MIX site. Go online and discover the details behind case studies like Morning Star, Whole Foods, Gore, and others. Changing the way we manage and lead organizations works. Let's drop the excuses and start doing it.