Harnessing the Power of Social Business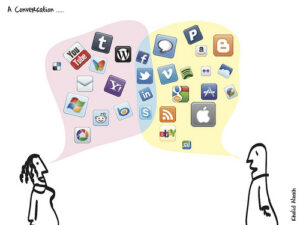 Next week I am speaking at an Australian Association Conference. Unfortunately, this doesn't mean I'll be in Australia (though for the record, I am still trying to make that happen sometime in the next year!). I'll be speaking (via the magic of the internet) at the Associations Forum National Conference in Sydney, next Tuesday morning (in Australia) and Monday evening here on the east coast of the U.S.
The session I'm doing is titled "Staying Connected: Harnessing the Power of Social Business," and I'll be co-presenting with several other people (who will actually be at the meeting in Sydney). My part of the session will talk about what social business is and what we need to do differently in our organizations in order to really do social business well, and then Robert Barnes from Fitness Australia will talk about what that organization has done to actually become a social business, and then Alison Michalk, Bobbi Mahlab, and Ivan Schwarz will talk about the social media side, including content curation and community management.
And because we're talking about social, we obviously created an online community for the event to enhance the social learning! If you join the community, you'll get access to a recording of the session as well (in case you don't want to be listening to me on a Monday evening), plus we're starting conversations there and sharing resources.
The organizer gave me a promo code you can use to get into the community and session for free. I'm not sure how long it will last, but here it is: FREEBB2
So register and join me next week for an interesting conversation about the power of social business.