Operation Second Chance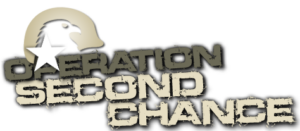 Every fall, I do a 300-mile bike ride from Pittsburgh back home to Gaithersburg, MD. Well, okay, I didn't do it last year, since it was around book launch time, but I had done it the previous nine years, and I'm doing it for the tenth this year.
The ride started as a bunch of neighborhood friends having fun, but about five years ago we attached ourselves to a charity, Operation Second Chance. OSC is a small outfit (I think our fundraising accounts for most of their income), and they rely heavily on volunteers, but they do an important job. They help wounded soldiers move on. These are men and women who are coming back from Iraq or Afghanistan with devastating injuries. OSC helps them. Sometimes it just means showing up at Walter Reed and being supportive as they go through their rehab. Now that they have some money to work with, it might mean adding a wheelchair ramp or making other modifications to the soldier's family home so they have the ability to literally go home. These kids' lives have been turned upside down, and they are basically on their own to deal with it, and OSC simply shows up to help when no one else is.
So I am asking you, dear readers, to make a donation now. I created a page on Causes.com with a target of $2,000. Honestly, I hope to smash through that target. I mean, come on! Isn't this what social media is for?! Make a donation and then tweet about it, or blog about it. Heck, pin this on Pinterest if you have to, but help me spread the word and raise some money for a good cause. There is a great six-minute video on the Causes.com site that talks about the ride and OSC.