Please Give to Support My Ride
Many of you know that I am an avid cyclist. I've been riding for years, and some of you will remember that for about 10 years I would do an annual ride in the fall, which included a fundraising component, geared towards supporting wounded soldiers.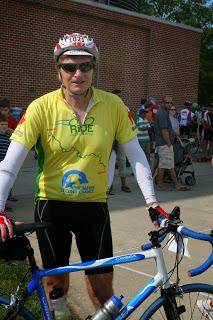 This spring, I am doing a different ride, and for a different reason. Last fall, a good friend of mine was killed while cycling. It was just a simple, tragic accident, and it weighs heavily on me and my cycling community. His name was Drew Malizio, and he was 60 years old. He loved riding and would join us almost every weekend when the weather was nice enough for riding.
And each spring he did the Tour De Cure ride, to support diabetes research. So this year, a group of us have created "Team Drew" and we are all riding the local version of the Tour De Cure in his honor.
Please go to my donation page and support the ride, in honor and memory of my friend Drew.
Thanks for your help.