Training Program on Humanize for Nonprofits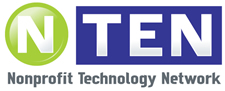 Maddie and I are offering our first extensive training program for organizations on how to implement the ideas in Humanize, starting this January. We're teaming up with NTEN (Nonprofit Technology Network), which happens to be one of the most human organizations we know, to offer a three-month training program that includes four webinars, four facilitated teleconferences with all the participants in the program, and one conference call with just Maddie and me for each participating organization. The program culminates with an in-person session at NTEN's annual conference in April 2013.
It's called The 21st Century Nonprofit: Leveraging Technology to Transform Leadership. This program's focus is on nonprofits, of course, but we do plan on offering a similar program for other organizations later in the year (now accepting inquiries for sponsors, by the way!).
The program is designed to help you leverage technology to transform your leadership and embrace a more open, transparent, and dynamic approach to nonprofit management. After completing the program, you will be able to:
leverage technology and social media to change not just marketing and IT, but the way you lead and manage your organization.
identify actionable ways you can start shifting your organizational culture to embrace a more human approach to leadership and management.
identify specific changes you can make to internal structures and processes to encourage more collaboration, experimentation and openness.
address the individual behaviors and skill sets your people need to acquire in order to run with these changes and leave the traditional, mechanical management practices behind.
The program will cost $749 per organization ($675 for NTEN members), and it allows up to three people per organization to participate (though it must include at least one person from the management team). To participate, you must complete an application, which is due December 20th. The first webinar is on January 10th. All the details are on the Humanize web site.