Employee Turnover is a Useless Metric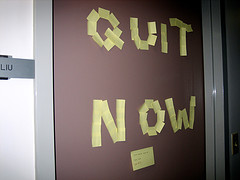 I know that we want it to be useful, but it isn't.
I understand the desire, though. We are constantly told that it costs tons of money to hire a new staff person. That makes turnover a very bad thing, so the metric itself can be considered a measure of failure. The articles I see typically put it at 150% of the annual salary of the person leaving (and more for managers). These articles give you a list of things to calculate, measuring the time doing recruiting, doing exit interviews, covering that person's work when they're gone, training new people, etc. Suddenly every time someone leaves it "costs" you hundreds of thousands of dollars!
Except it doesn't. Most of these "costs" are in the form of time spent by your remaining employees doing things they wouldn't have done if that employee didn't leave, and that doesn't cost you a dime, unless you bring in temps. True, for the existing employees, that takes away from what you thought they were doing, and that can stress the system, but it's not necessarily a waste, as the calculations indicate it is. If other people are filling in for someone, maybe they are learning a new part of the business. Maybe they are deepening their understanding of another department. That system knowledge is valuable over the long term. Exit interviews are a "cost?" No. They are valuable opportunities for learning. If that person didn't leave, you probably wouldn't have learned about their experience. Now you can apply that knowledge to your system.
And what about the value of the new people coming in? New ideas, new perspectives. That person who just left spent the last few years at YOUR organization, learning things that your organization already knows. This new person has been somewhere else, learning new and different things, and now they can share that wisdom in your organization. How great is that?! And you're keeping in touch with that person who just left, right? At social events your employees will still be talking to her and might be learning a thing or two about her new job and how she does things there. I don't mean industrial espionage or leaking trade secrets, just peer to peer learning. You wouldn't have that opportunity if she stayed. Given all these benefits, there seems to be as much of an argument FOR employee turnover as there is against it. Those dreaded "costs" are simply investments that produce valuable returns.
Now, I know what you're thinking. What about those obvious situations where people are "jumping ship." You've got a company or a department where within the last year, the turnover rate spikes. Isn't that a metric that indicates a problem? Well, yes, often there is a problem in those situations. You might have hit a point where your business model or your structure doesn't match the needs of the environment, and frustration mounts. Or you might have a manager that was good with just a few people, but struggles directing a larger department. Maybe your culture has become disconnected from what drives success. But I have a question for you: why have you not figured any of that out UNTIL you notice the turnover? Turnover can be an indicator of problems, but for goodness' sake it shouldn't be the leading indicator! If people jumping ship is your first indicator of a problem, then you're not paying enough attention to what's happening inside your organization. Period.
You know where turnover absolutely IS a cost and indicator of problems? In machines. When cogs break, the line is shut down while we replace them, and that costs the business money and productivity. Got cogs breaking on a regular basis? Something is definitely wrong. That shouldn't be happening. But employees are not cogs, and organizations are not machines (as much as we want them to be). If you're a leader in a human organization, there are plenty of things that need your attention before you look at turnover rates. If you pay attention to those things, and focus on learning and systems thinking and growing a strong culture, I'm betting you'll be fine without measuring employee turnover at all.