It's Time for a Change
I am seeing a window of opportunity for organizations today, and for the people who lead them. There is a shift happening right now in leadership and management, away from traditional command and control, and towards a more social business. But at this point, we're still in that messy "neutral zone" before the path forward becomes clear. The smart leaders will make the change now. The smart organizations will make the change now, and in a few years will be looking BACK at their competition (rather than the other way around).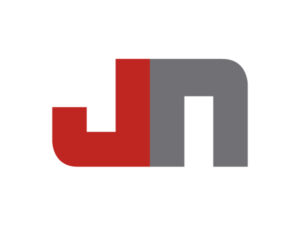 So I'm making a change too. With the success of my book, Humanize, the growth of my speaking practice, and new opportunities for deeper consulting on strengthening culture in organizations, I'm officially launching my own consulting business here at jamienotter.com.
Services/Products
Realigning performance management process with a culture that drives success

Increasing collaboration across "Silos"
Social business consulting
Keynote speaking on social business, social leadership, generational diversity, and conflict management
Workshops and training for staff and management teams on social leadership, generational diversity, and conflict management.
Current Projects
Here are two projects I'm working on right now.
An organization needs to realign their performance management process to their culture based on Humanize principles. They will learn how to get more employee engagement and create the culture that really works for them.

A large corporation needs help with their organizational culture, internal processes and individual employee behavior. They will receive new insights on ways to analyze specific leadership challenges related to each of those areas.
The Jamie Notter Blog
My blog–now in its eighth year—will continue as before, but at the new web address. If you currently subscribe to the blog, you shouldn't have to do anything— both email and RSS subscriptions should still work (but do check your Reader to be sure).
Consulting Prospectus
Download the new Jamie Notter Consulting Prospectus. You'll find projects that will make your culture stronger, you'll discover your competitive advantage, and there's much more.
Maddie Grant and I will continue to offer consulting and training to organizations struggling with the challenges of becoming a true, social business.
Where to find me
My new office number is 240-258-8689. Please call me, and we'll talk through some of your leadership and cultural challenges. We can discuss the management processes that are not serving you well and ways to make effective changes where you'll see concrete results.
The new email is jamienotter-at-gmail-dot-com.
These are exciting times and I look forward to sharing them with you.