The Importance of Community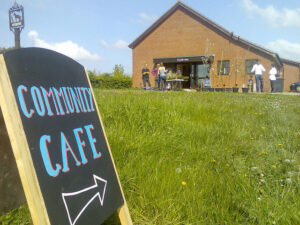 "Community" is a big word in my circles, particularly in this day and age of online communities. There seem to be a lot of people in organizations who fret about their need to "build" community for their members or customers, and for large companies this extends to employee communities as well. And while there is nothing particularly wrong with those efforts, they are focused mainly on creating an online space that captures people's attention and provides opportunities for people to be valuable to each other. That's cool.
But when I think of a community, as in the community where I live, I think of different things. I think of broader protection and safety. I think of paying taxes that pay for schools that my children don't go to, because we need to be educating our people in order to get better. I think of people who are free to come and go, but choose to stay here because they like being a part of the community. I think of things like citizenship, and what that really means. Those ideas are very weakly connected to our organizations, if at all.
Community is not infused into business, and it should be. We design everything around value exchange, and that certainly works, but it leaves a lot of potential unrealized. Granted, even in our living communities, we could probably use some remedial instructions in our community skills, but the organizations I have been studying that are doing amazing things with super strong cultures seem to have figured it out. The future of business has community at the heart of it all.